URL Database
In addition to our real-time, full-path URL classification service, we also provide an offline URL database, which contains millions of domains that we have already classified. You can check out a small sample of domains that we categorized here:
Sample of categorized domains (click to download)
The sample includes top 500 most popular domains worldwide.
Our current database includes categorization (IAB Tier 1 and Tier 2) of 2.7 million most popular domains. You can
purchase it here
, its price is 999 USD.
When purchasing the database, you also obtain the updates to main database for 6 months. Each weekly update adds 250,000 new domains that we classify each week and add it to the main database.
Offline database is ideal for those clients that need to have low latency in obtaining categorization of websites and/or want to integrate this data directly to their own applications.
One typical use is an internal system for web content filtering, which prevents employees to use social media, shopping or other non-work related websites. Recent other cases include Saas applications/platforms that need categorizations of millions of domains to improve their apps/platforms.
For informational purposes, we are adding below the chart of Tier 1 categories distribution for a sample of around 800,000 domains from our database: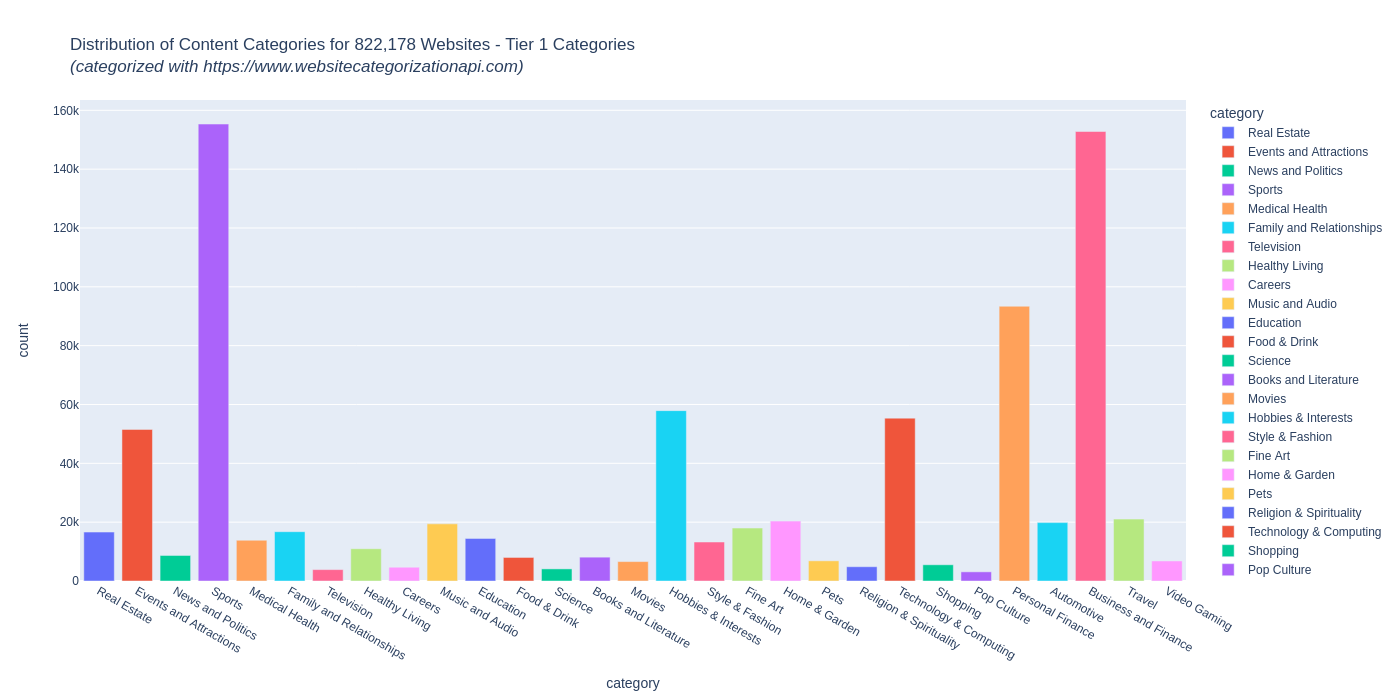 Chart of Tier 2 categories distribution (showing only top 50) for a sample of domains from our database: